Pregnancy and Laura's Shape
We'll start off with a picture of Laura and I in New York City this past June.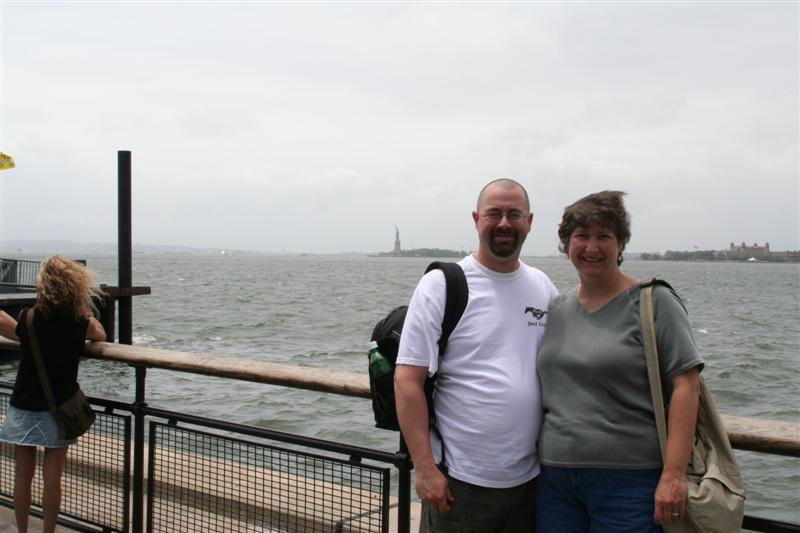 Laura was just over 2 months pregnant in this picture, though you'll notice that I look more pregnant that she does (not that I'm bitter). She was diagnosed as "with child" as of April 15th. There are some more pictures from our NYC trip here.
We weren't done with traveling after New York. In fact, we left NYC to head directly to Lee & Nancy's in South Carolina: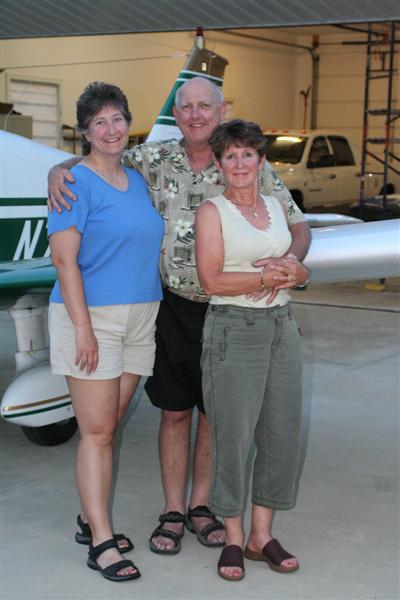 As you can see, a week didn't make much of a change in Laura's shape. Lee and Nancy's cat Paisley wasn't impressed: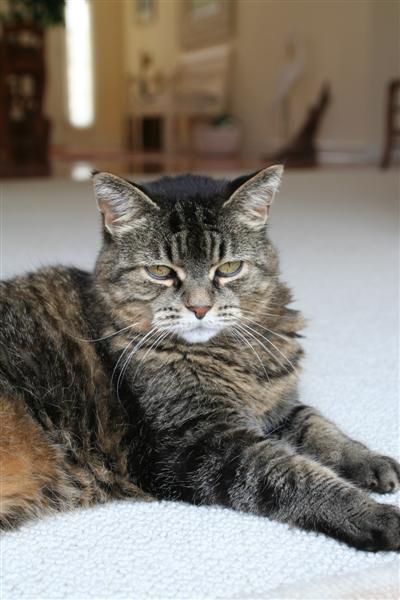 We still weren't done traveling though. In What to Expect When You're Expecting, they make a point of saying that you should travel frequently in your first trimester.
Ok, fine they don't really say that.
Anyway, we were off to Glacier National Park in July.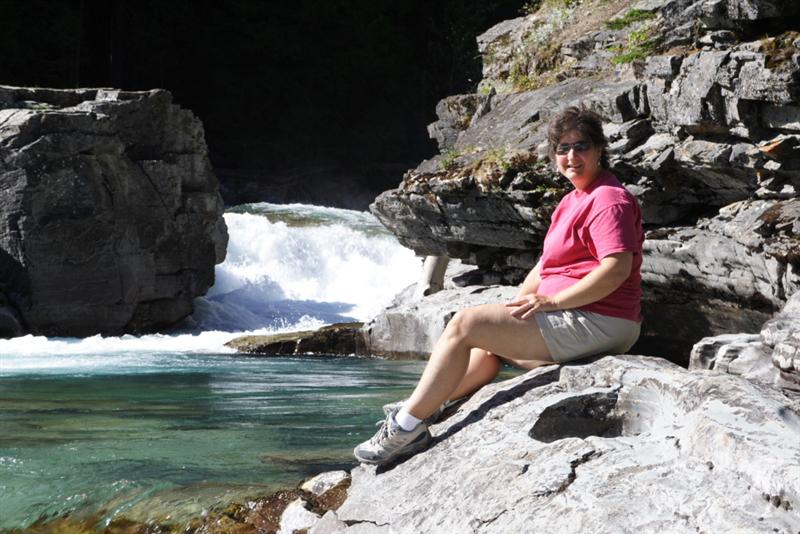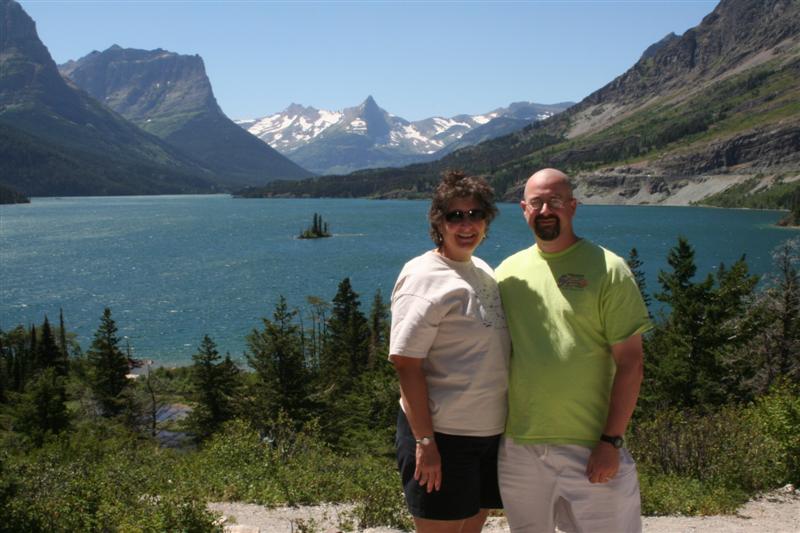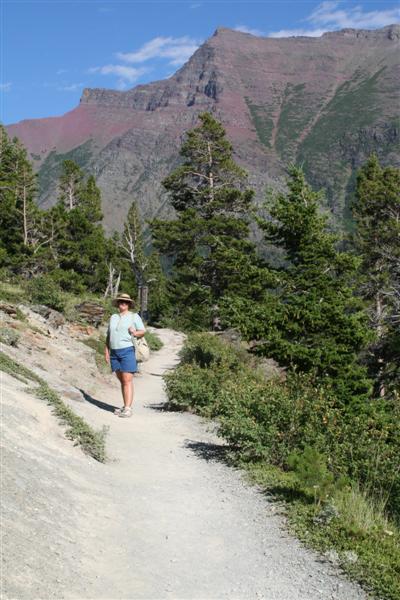 As you can see, Laura still looked about the same.
That was all about to change however... Maternity clothes hit the scene at the beginning of September. I think these clothes were hand-me-downs from Laura's friend Sandy, another professor at Hiram College.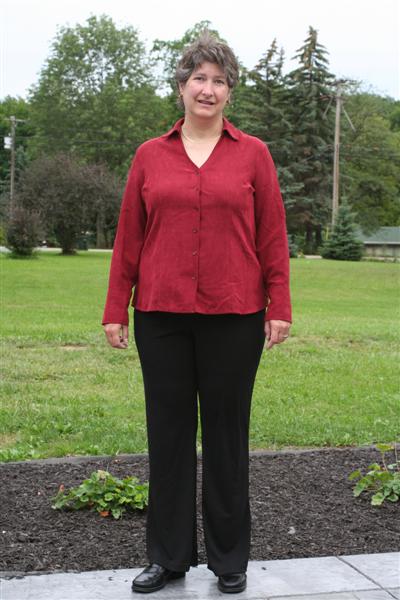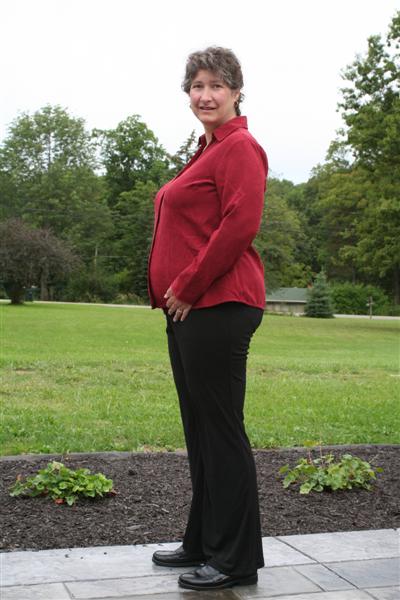 Laura got a _bunch_ of clothes from both her sister LeeAnn as well as Sandy. That was a huge help, and has kept Laura looking quite stylish over the past few months.
About a week after those pictures were taken, Lee and Nancy stopped by on their way back to South Carolina. As you can see, Lee was still more pregnant than his daughter: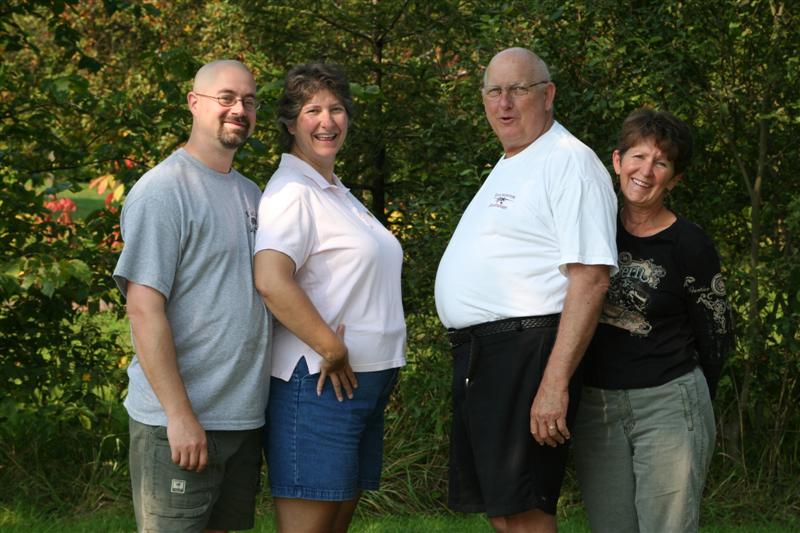 The baby was growing though. Here's Laura at Niagara Falls in October: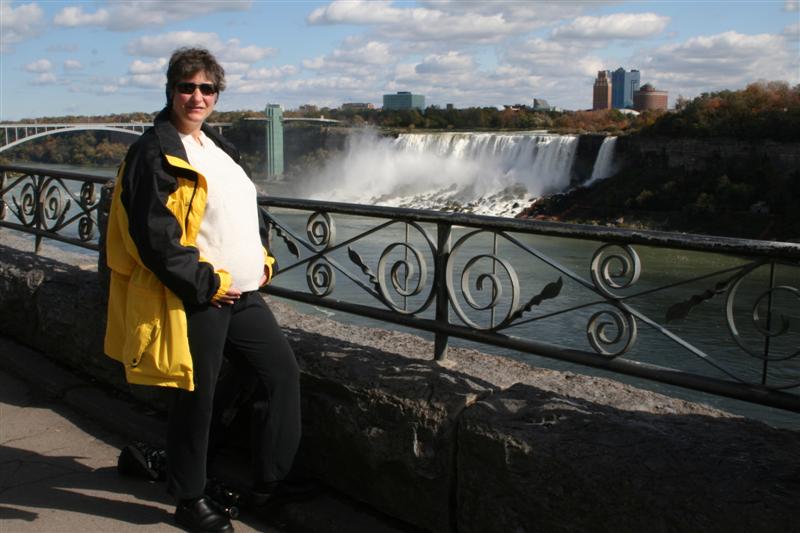 and at home a week or two later: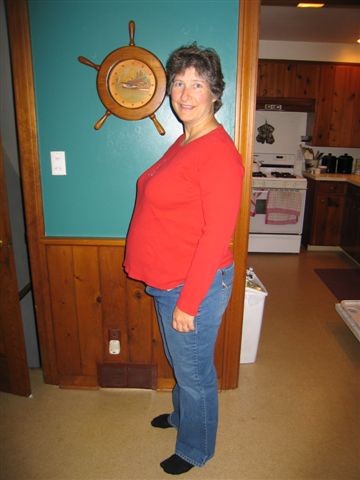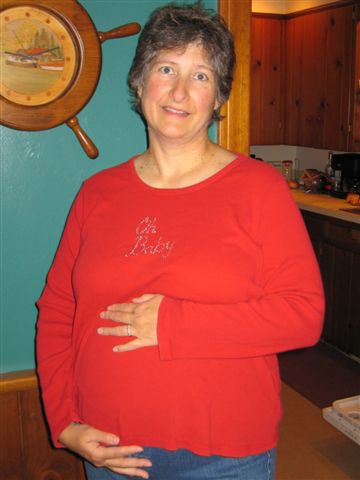 Maternity clothes were no longer optional. By Thanksgiving time, even men who had been burned by this question before felt comfortable asking Laura "So, when's the baby due?"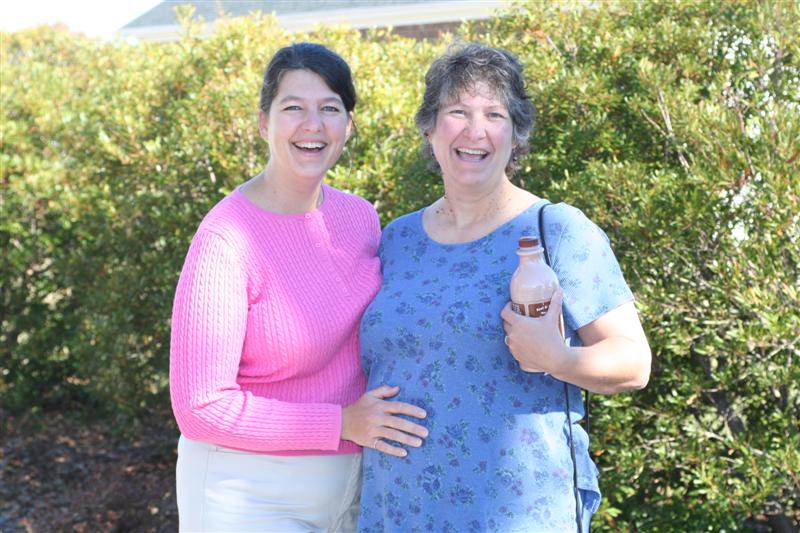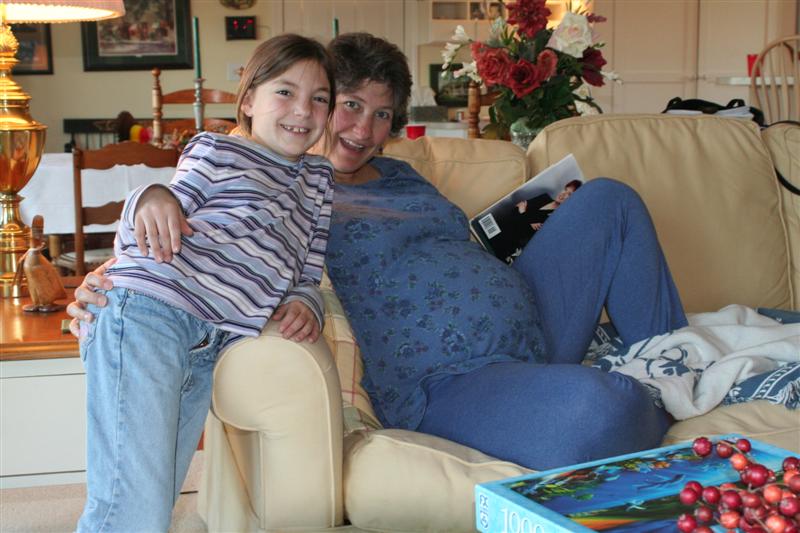 And, as of December 14th, Laura looked like this: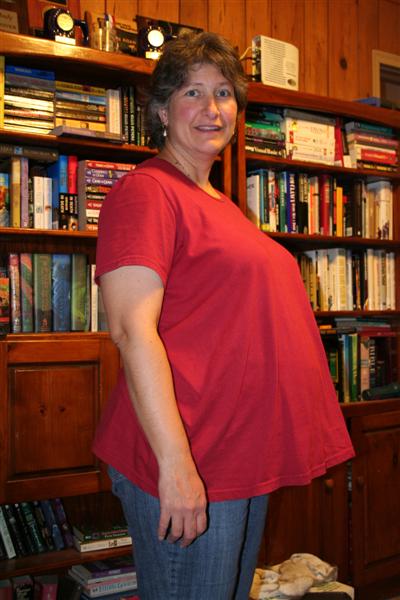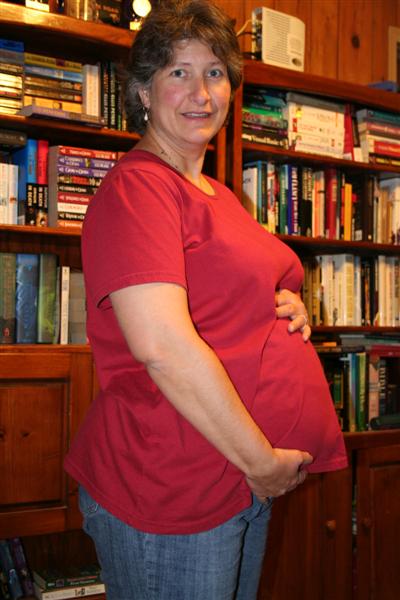 (I'm not really sure why she keeps holding her belly like that btw. But I tend to not say anything about it, since she's the one who gets kicked by the child all the time.)